For a foodie event, there is hardly a more prestigious location than
Sur La Table
, the beloved kitchenwares emporium. So when Ali Banks, the resident chef at Chicago's swanky
Sur La Table store on Michigan Avenue
, reached out to me about hosting a food swap in her kitchen, I was falling over myself to say yes.
While Michigan Avenue is inevitably choked with tourists at this time of year and parking in that neighborhood costs a million dollars a minute, how could I resist holding a swap in Sur La Table's stunning demonstration kitchen surrounded by all the ingredients, gadgets and tools that a food-lover could want?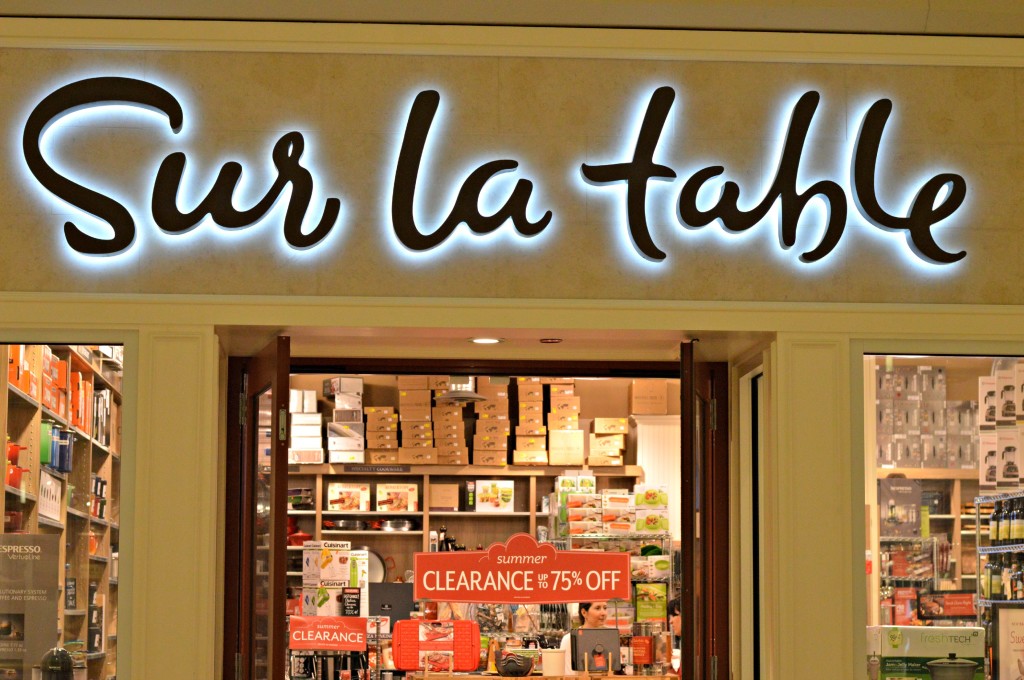 So it was that a group of dedicated cooks and food-swappers fought the traffic on a summer Sunday — parking God only knows where — and lugged bags full of homemade and homegrown goodies past designer boutiques up to the third floor of
900 North Michigan
where the Sur La Table is located.
Some of the swappers were seasoned veterans, happy to reconnect with old friends. Others were newcomers, having only recently heard about the Chicago Food Swap from
a piece on Chicago's NPR station
by food writer Monica Eng. All, however, were excited about being in the stunning teaching kitchen and taking advantage of the generous discount that Ali had offered the swappers to shop
Sur La Table
's summer sale.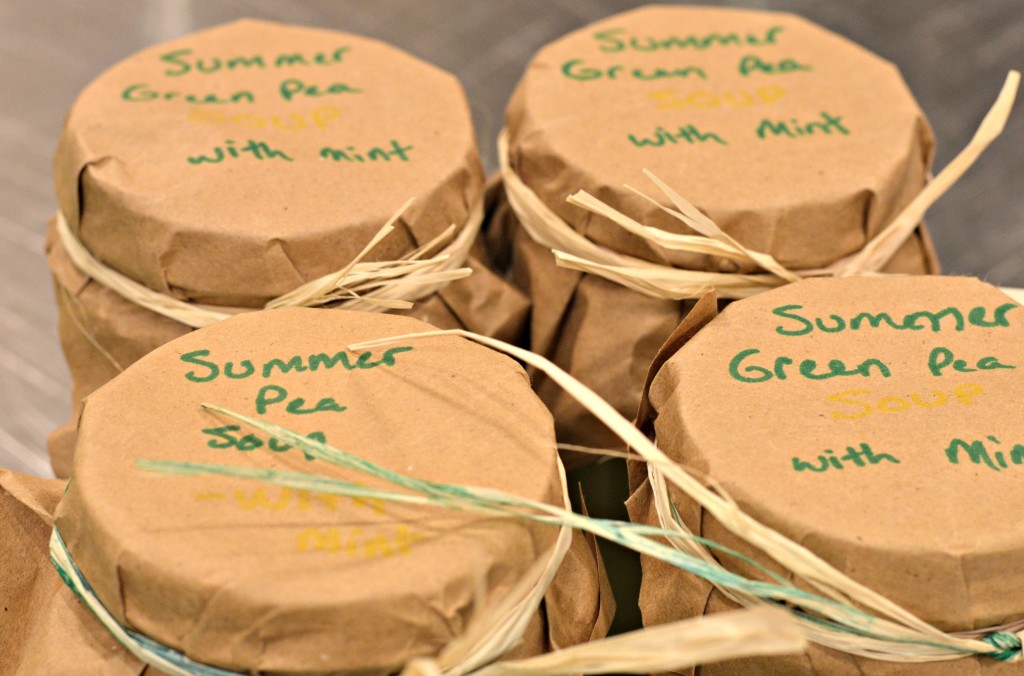 With summer in full swing, there was plenty of garden produce, like kale, collard greens, and fragrant fresh herbs, on offer. Plus there were many items perfect for summer cooking and eating like cold soups, spice rubs, mint syrup for cocktails and peach hibiscus sangria.
As always, sweets and baked goods were very popular, including such indulgences as Dulce de Leche macarons, chocolate pistachio bark, Nutella banana bread, chocolate peanut butter truffles and Linsey's amazing chocolate cake.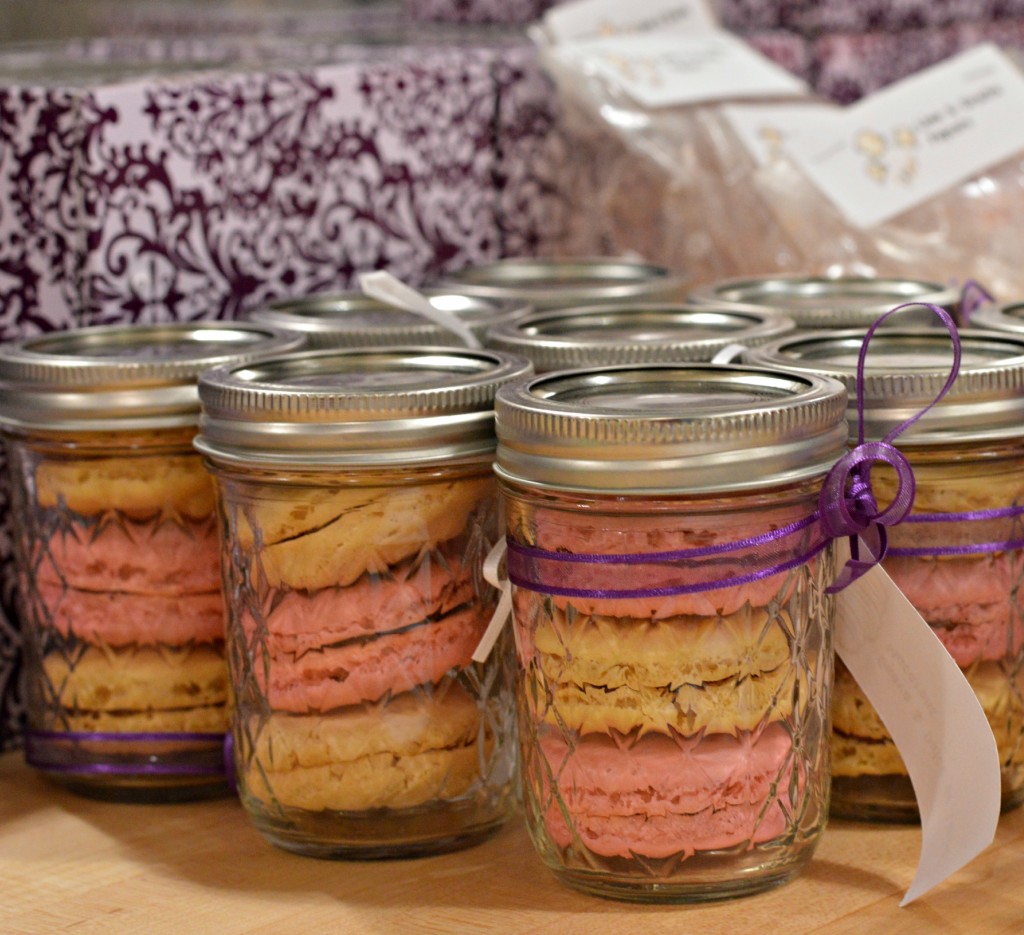 Some swappers, however, heeded my possibly self-interested advice about bringing something savory and I was able to come home with plenty of delicious items to simplify my meals for this week, including skirt steak knishes (one of the best things I have ever gotten from a swap), mini-quiches, granola, and parmesan-pepper bread. For anyone looking for heat, there was spicy cheese straws and Sriracha-Lime popcorn on offer.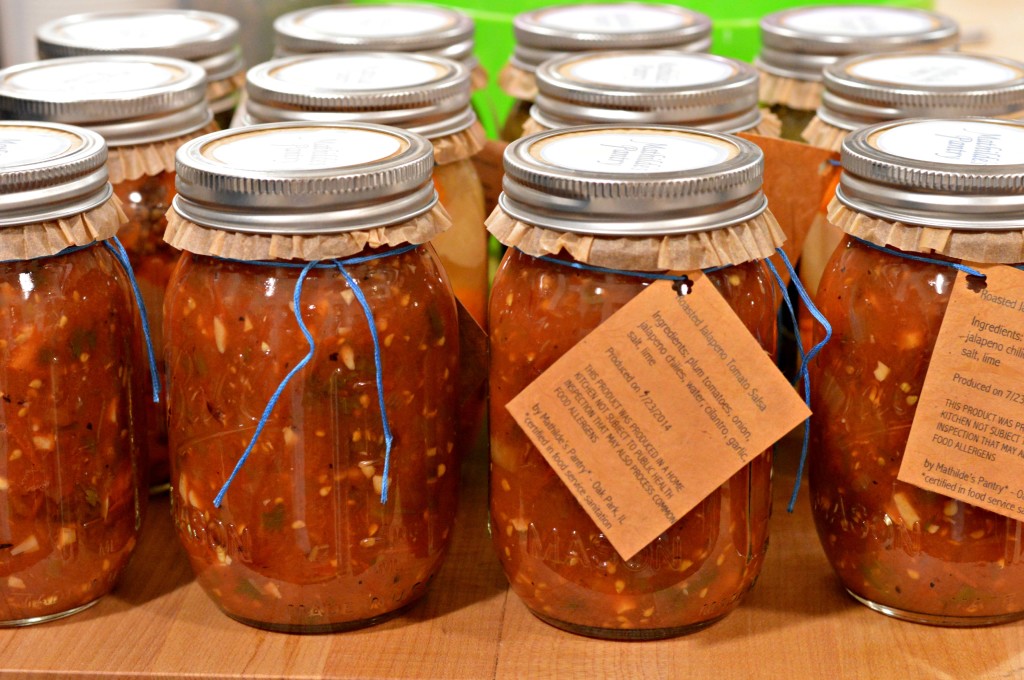 Jams, salsas and pickles were prevalent as always. Having run through all the pickles I put up last year, and not having had time to make more myself, I was happy to trade for Alice's bread-and-butter pickles and Patty's spicy tomatillo salsa. I am a sucker for anything with tomatillos. Peter,
AKA The Cooking Cop
, brought this bacon jam — not for me, alas — and swapper Linsey brought mustard and lemon curd in adorable European-style glass jars.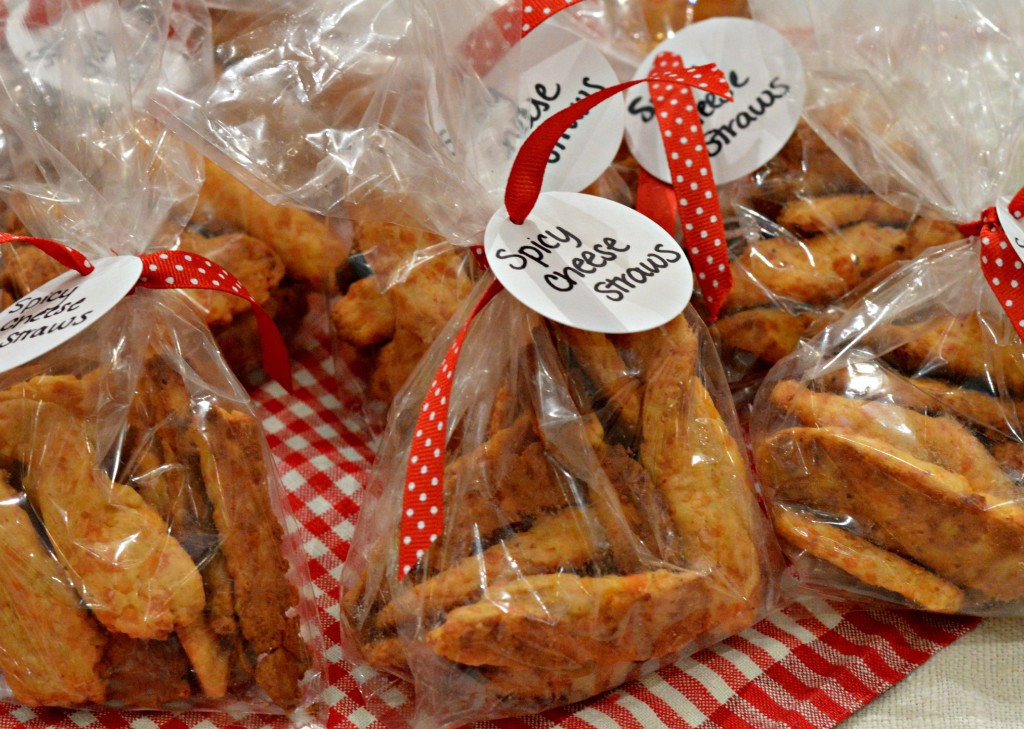 After the swap was over, all the swappers headed over to the store to put their discount to good use. It was just too hard to resist!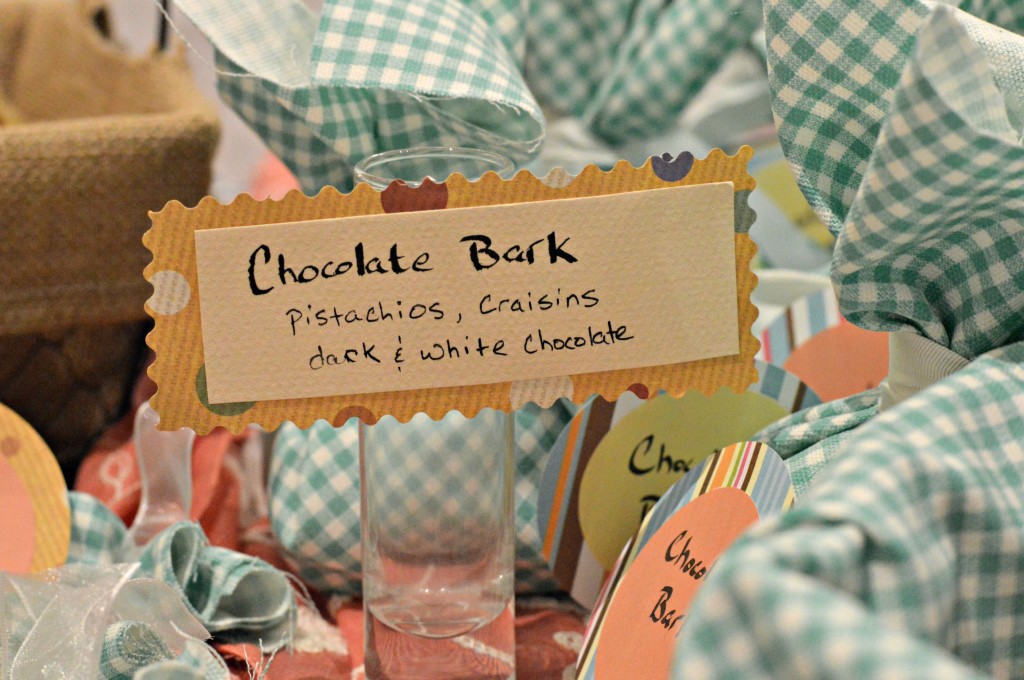 Huge thanks to Chef Ali Banks for inviting us to her kitchen. Sur La Table was a terrific place for a swap and everyone who came enjoyed it tremendously. For its next event, the
Chicago Food Swap
will be returning to
Free Range Office
, the co-working loft in the heart of Wicker Park.
Registration is open
for the July swap, which will take place on July 20. There will not be a swap in August so July 20 will be your last chance to swap before the fall. Sign up today!