The
Chicago Food Swap
started its fourth year off with a bang at the January food swap. A few timely mentions in the local press, such as the
Chicago Reader
and the
Check Please Planner
, brought a wave of new swappers who mixed right in with the returning veterans. And there was plenty of delicious food all around.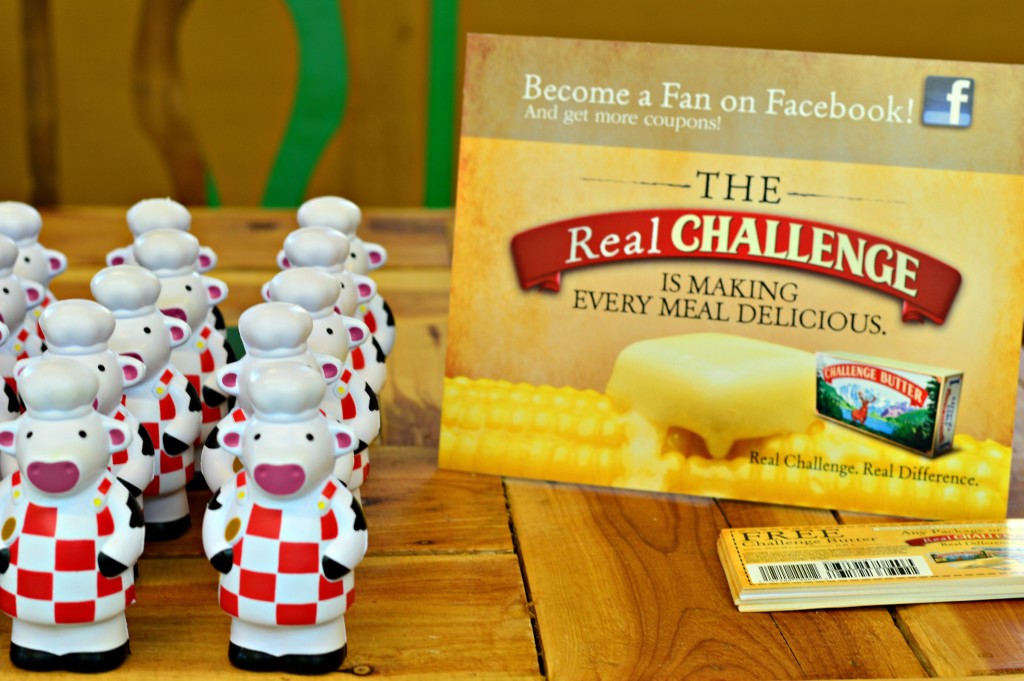 One of the highlights of the January swap was the presence of our terrific sponsor:
Challenge Butter
. Challenge Butter is the West Coast's best-selling brand of butter and now it is widely available in Chicago. Two swappers,
Michelle
and
Kristina
, used Challenge Butter to create original swap items, including pineapple curd, salted caramel sauce and green tea whoopie pies. I tried all three and they were uniformly delicious.
Every attendee got to go home with a handy
Challenge Butter
reusable shopping bag — the kind that fits easily in your purse for when you are out and about — an adorable Challenge Dairy cow squeeze toy and, best of all, a coupon to try Challenge Butter for free. Thanks to Challenge Butter for your support and welcome to Chicago!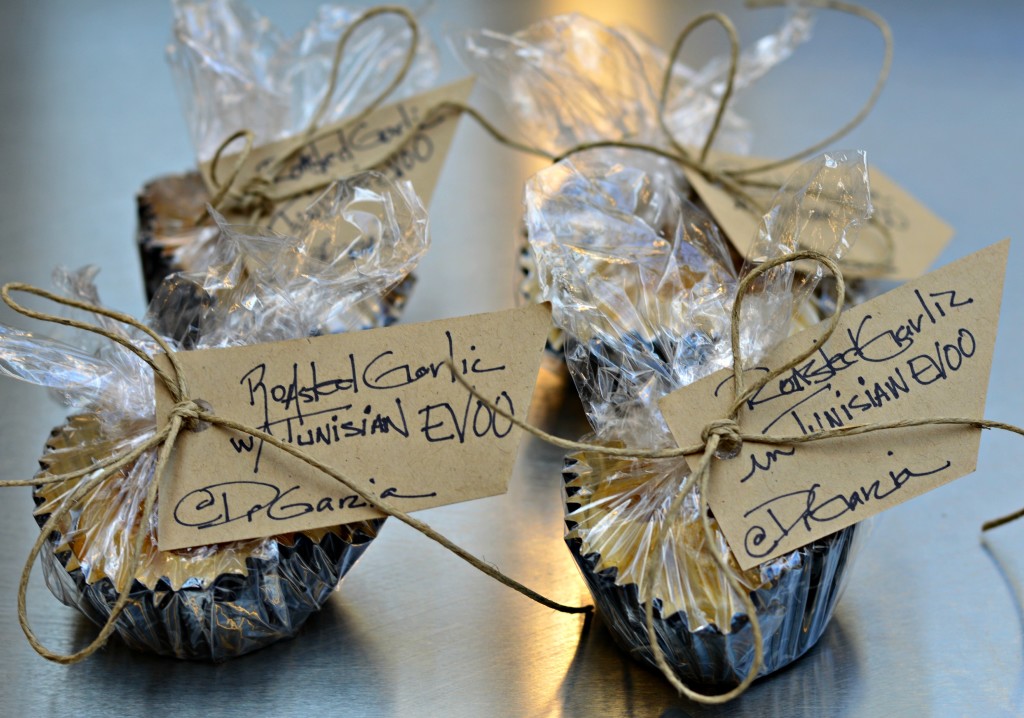 Maybe it was just me, but I noticed fewer sweets than usual at this month's swap. I think everyone has finally listened to my advice that savory items do well. New swapper Teri and her teen daughter Lucy brought several kinds of soup and an Ottolenghi rice salad, which made them very popular indeed. Vegan swapper Betsy was back with soup as well, including an amazing Brazilian stew that I cannot wait to try. Second-time swapper Lori is known for her sweets, like peppermint fudge, but even she brought a saffron potato soup that will make a very nice dinner for me this week.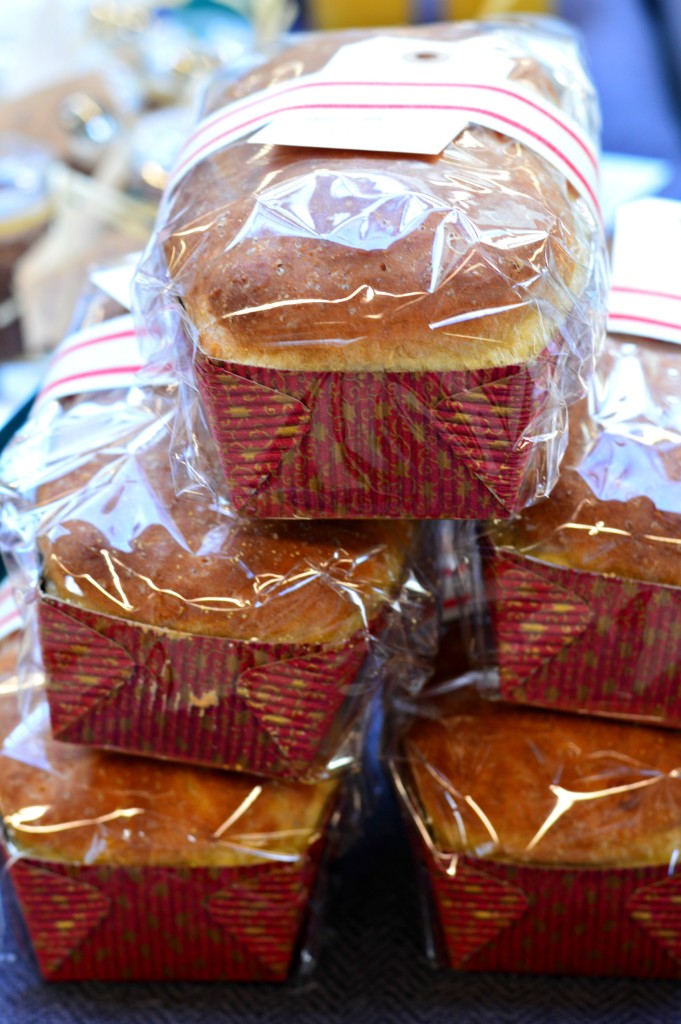 Savory baked goods were also popular. New swapper Benny brought several kinds of homemade bread, which will go very nicely with all that soup. Veteran swapper, and vegan. Alison, had several delicious items, one of which, a rosemary flatbread, was too good to pass up. The Kostyo siblings brought an English muffin toasting bread that was full of nooks and crannies.
Food blogger
Christina
brought a Yugoslavian cheese, egg and spinach pie that was so rich and yummy. I scored one and my husband and I are going to come to blows over who gets to eat it.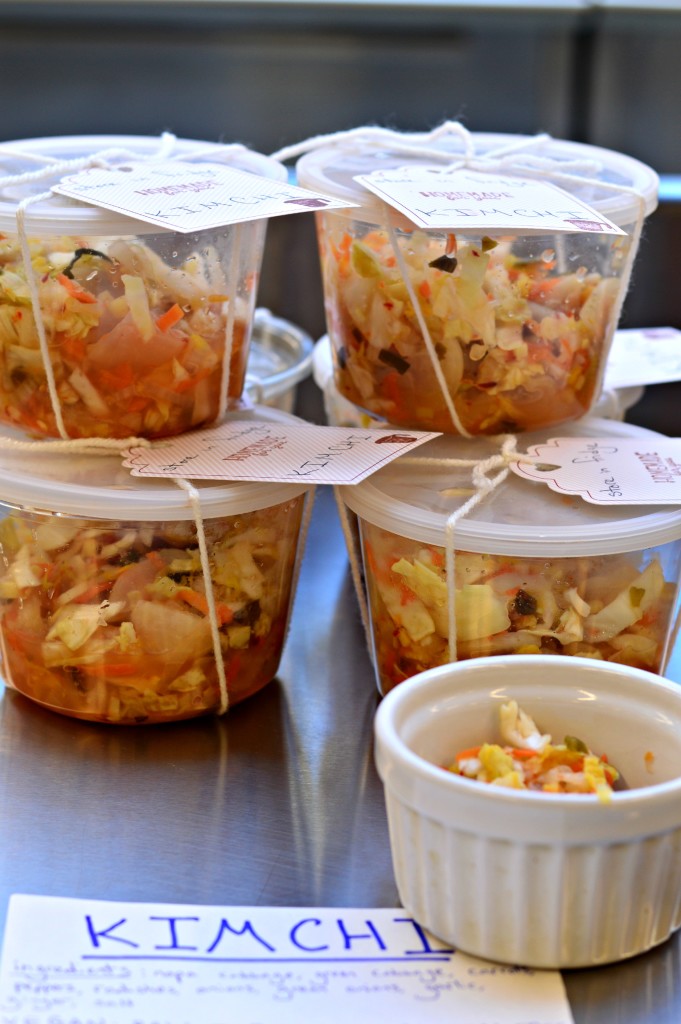 Due to the season, there were fewer foods in jars than usual. But recipe-tester extraordinaire Gena did bring some pickled fennel that I happen to know is outstanding. (It's from my recipe.) And I spied some trendy fermented foods, including Celeste's kim chi and Christina's miso dressing.
Drinks were also quite popular with new swapper Ruth offering multiple kinds of homemade wine. Danielle, a veteran swapper, brought a hibiscus syrup that people were going crazy for. Alison brought a super-trendy shrub and Mike of the
Chicago Food Bloggers
had an amazing cinnamon syrup that everyone wanted for their coffee.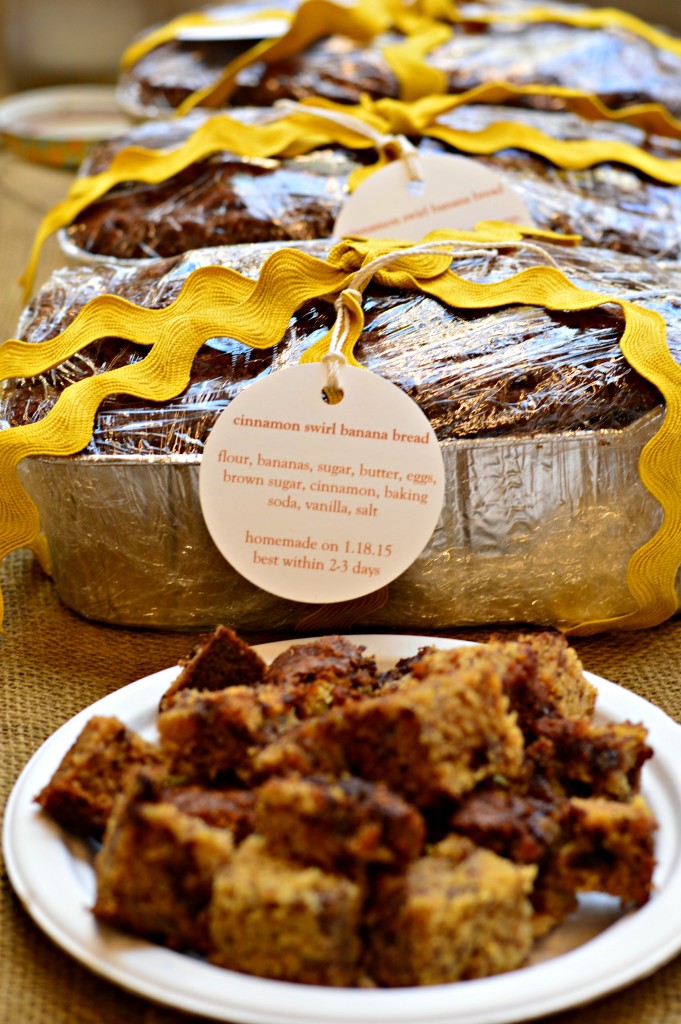 All that savory food aside, there were plenty of baked goods and sweets to go around. In addition to the sweets already mentioned, new swapper Mia brought adorable miniature apple pies and homemade marshmallows. New swapper Katie had several kinds of quick breads, including a scrumptious lemon blueberry, and Gena brought cinnamon swirl banana bread in an effort to use up the bananas stashed in her freezer. (I do that too with brown bananas.) Elyse, a relatively new but very enthusiastic swapper, had homemade peppermint patties, which I was not quick enough to get, more's the pity.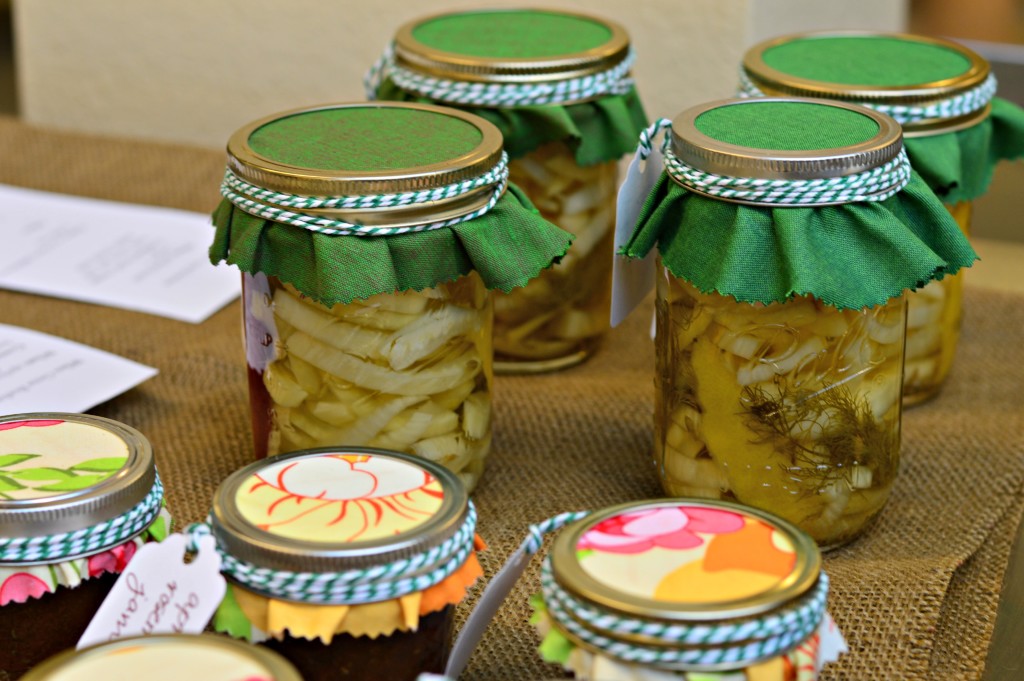 In short, the January swap was a great way to kick off the Chicago Food Swap's fourth year. We are excited to return to the Fearless Food Kitchen in just a few weeks for the February 15 swap.
Registration is now open
, so won't you please join us?