The
Chicago Food Swap
met on July 18 for a warm midsummer swap that ended with a bang. Naturally, I am referring to the thunderstorm that hit just as everyone was leaving the swap. I don't know about everyone else, but I got drenched on the short walk to my car. Luckily, my swap items were all protected. Another reason to package your items well!
We welcomed a new sponsor at the July swap:
Villa Gabriella Organic
. Earlier this month, I used Villa Gabriella's organic extra virgin olive oil and aged Balsamic vinegar, both imported directly from Italy, to create a luscious summer salad of
Arugula with Grilled Peaches and Hazelnuts
. At the swap, Villa Gabriella offered all of the attendees samples of these products, as well a hosted a little wine tasting. Two lucky swappers got to take home prizes, one a basket of wine and the other a gift set of oil and vinegar. Thanks to
Villa Gabriella
for being a terrific sponsor!
There were mostly familiar faces at July's swap, but several newcomers had impressive offerings. New swapper Anna brought cookies and almond toffee, which were among the few sweets at this month's swap. Anna is a former Pillsbury Bake-Off winner, cookbook author and blogs at
Cookie Madness
, so it was no surprise that her cookies were scrumptious!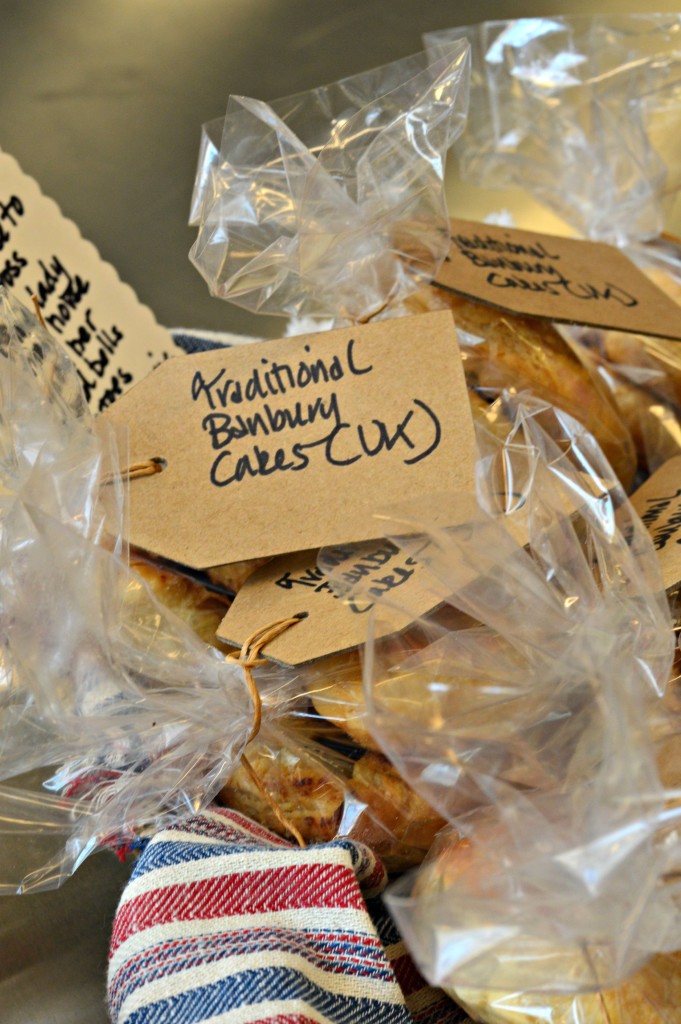 Anna recruited some friends, both expats from the U.K., to come to the swap and they brought traditional English foods, including Banbury Cakes and lemon curd. I had never heard of Banbury cakes before. Learning about a new food at a food swap always thrills me. I was delighted to bring home two packages of these flaky buns stuffed with dried fruit.
Another new swapper brought sweet empanadas which looked delicious. This nice couple had not thought through how to package their empanades for travel. Remember, if you are coming to a food swap, package your items in individual portions for your trading partners to bring home.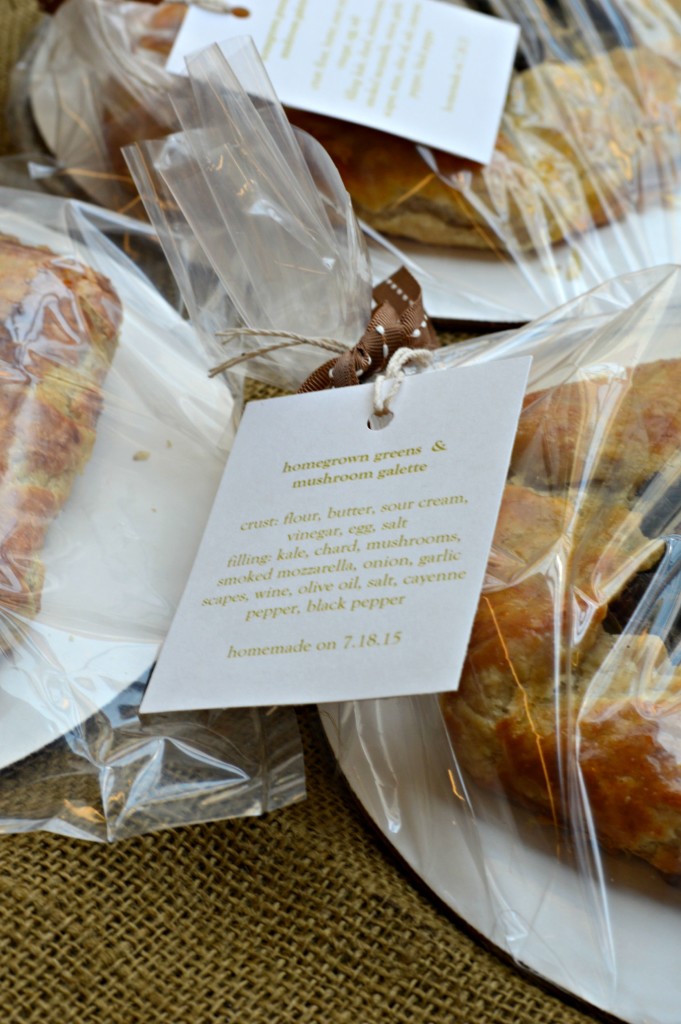 As I mentioned, it seemed like there were mostly savory items at this month's swap, from Lori's butternut squash and carrot soup to Betsy's vegan aloo gobi. (I was glad that I had mostly vegan items so I could trade with Betsy whose offerings are invariably outstanding.) Veteran swapper and creative food packaging expert, Gena, made savory galettes, using greens from her own garden, naturally.
Swappers Keli and Gary, neighbors of mine, brought herbs and Swiss chard from their prolific garden. Other highlights included garlic confit, basil salt, Shelby's zucchini relish, Chris's pumpkin pancakes and, from new mom and veteran swapper Liz, several kinds of kefir.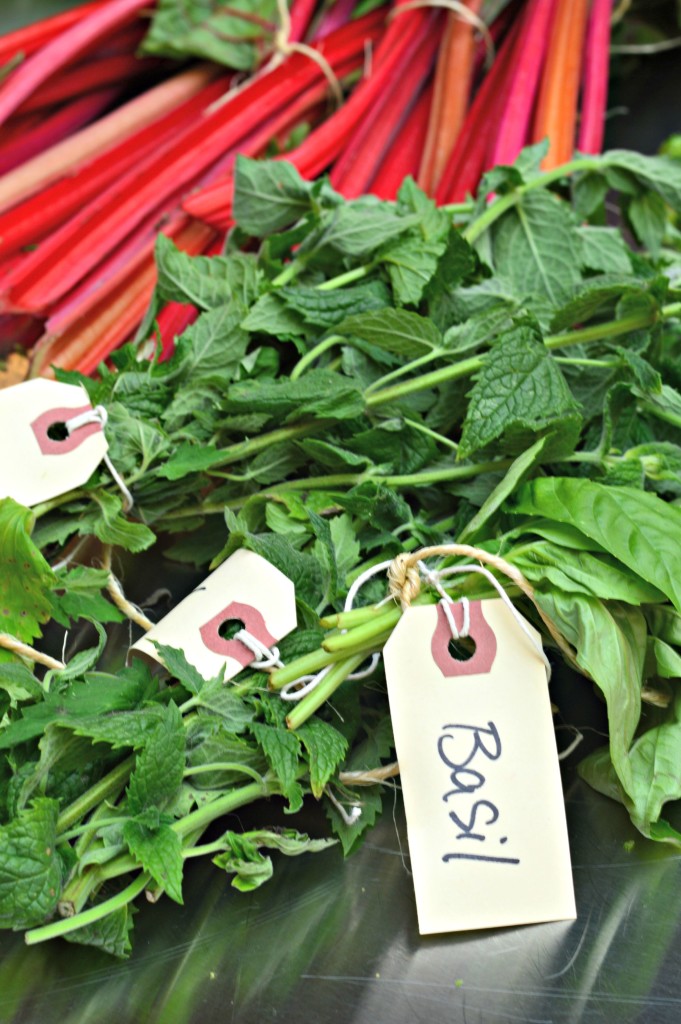 For drinks, I saw watermelon limeade and Michigan sour cherry vodka plus, to garnish your drinks, how about some homemade Maraschino and brandied cherries? (I think some swappers had gone cherry picking.) A Korean persimmon punch called sujeonggwa from veteran swapping couple Pamela and Chi may have been Saturday's most unusual item. It is sweet and spicy and utterly delicious. And I would have never tried it if it were not for the food swap!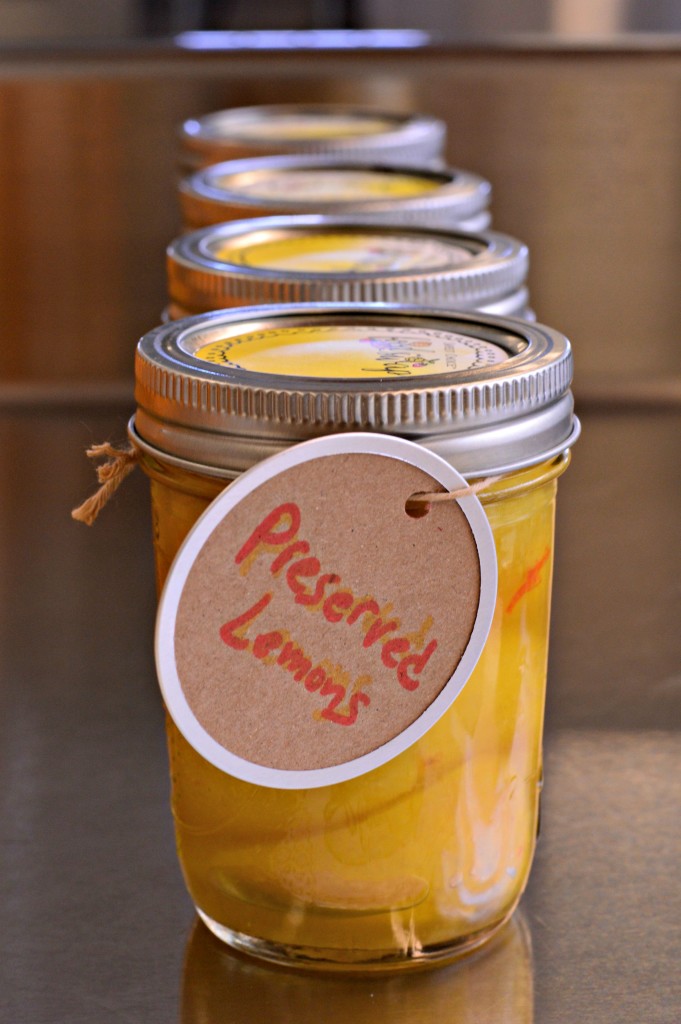 Wouldn't you like to try exotic delicacies like Korean persimmon punch and Banbury cakes? How about preserved lemons and the Middle Eastern spice mix za'atar? (That's what I brought.) Or fresh garden produce without all the work of a garden? If you love to make and eat homemade food, then you must come to the Chicago Food Swap!
The next food swap will take place on Saturday August 22 at 2 pm.
Registration is open
. Won't you join us?